Golf Course Overview
The centerpiece of Stafford Country Club is the classic 18-hole championship golf course, designed by Walter J. Travis in 1921. It is a course that has won the admiration and respect of countless golfers who have competed in the many prestigious state and regional events hosted by Stafford. Over the years, the course has drawn praises from noted golf professionals such as Walter Hagen, Gene Sarazen, Arnold Palmer, Tom Watson, and Julie Inkster.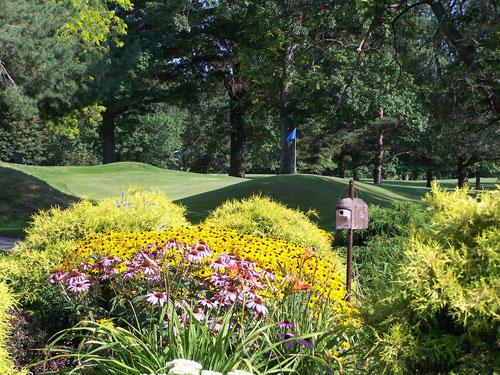 The Stafford Country Club course is known for the natural flow of its golf holes, its beautifully situated green sites, the stately old trees lining its fairways, the strategically placed bunkers, and its superb conditioning. Stafford members treasure the peace and quiet of the club's rural setting where sounds of nature, and ever-changing farmland vistas are welcomed companions for each round of golf. Within this setting, the striking features and subtle challenges of the old Travis course sustains the interest and enthusiasm of all levels of players, season after season.